Prepare to shout that "puku puku paw paw" at the Mall of Asia Arena on September 4.
NCT 127 is coming back to Manila for the third time! But this time, it's for their solo concert. Since this will be NCT 127's first solo concert in the country, NCTzens made sure that Mall of Asia will be filled with green lights and loud cheers by making the event a sold out one.
Were you able to secure a ticket? If yes, then it's time to prepare for the concert! Here are the things you should prepare for NEO CITY: MANILA – The Link:
Ticket
Sometimes when we get too excited, we forget a lot of things. Forget everything, except this one. Because your ticket is the most important thing to bring when attending any concert. This is your passes to see NCT 127 in the flesh. Make sure to place it in a secured envelope or wallet so you will not lose it while you're on your way to the venue.
Essentials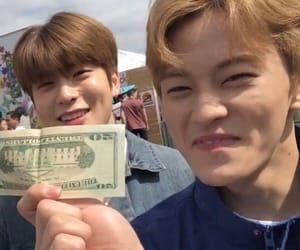 Before you are able to enter the venue, the guards will also check your vaccination card and valid ID. They also accept a digital copy or photo of the vaccination card. Since we're still in a pandemic, it is better to bring extra face masks and sanitizer to keep you away from the virus.
Aside from those things, you should also bring a powerbank so that you're phone won't suddenly shut down while recording your fancam of Love on the Floor. But most especially, bring some extra money just in case there are some merch out there.
Lightstick and Banners
Of course, we want to be a part of that beautiful neo pearl champagne ocean during the concert, right? Don't forget to bring extra batteries. You can also bring your own banners but make sure that it isn't that big so that you won't block other fans view.
NCT Philippines will also be giving banners for the fan project. Make sure to follow them to see more details about the fan projects.
Fan chants
Start practicing your fan chants for the concert. But don't scream so loud yet because you still need that wonderful voice on the concert. If you can't memorize the fan chant (which is totally acceptable), you can bring a printed copy or a digital copy of the fan chant so that you can join other NCTzens. Or just sing the whole song.
Heart
And lastly, you should prepare your heart. You don't want to faint while they're performing, right? Seeing them in flesh is really much different from seeing them just online. NCT 127 has prepared amazing stages for you guys. So, make sure to be prepared for all their pasabog that night.
The NCT 127 2ND TOUR [NEO CITY: MANILA – THE LINK] is presented by PULP Live World.