Have you gotten the hang of using TikTok yet?
Let's admit it, TikTok is one of the many one-stop app of entertaining video contents. With the vast variery of videos in the app, you can simply get lost for hours of scrolling on your #fyp!*
Great thing is that TikTok's algorithm will show you the videos you probably are most interested in. So, if you've been viewing and hitting on those likes for Kpop related views, most likely we will be on the same feed! Also, other Korean related contents may make its way to you like learning the language!
Don't you just love learning new stuff? We got a list of TikTok creators who shares their knowledge and love for the Korean culture especially the language. They give free lessons to help you enhance your vocabulary or simply review with them what you already know.
@shichanoppa
Shichan takes you with him as he teaches random words/phrases from his daily life experiences! Grow your vocabulary with your daily errands and associating things as you learn along.
@korean_hamin
Hamin will let you try to say the Korean words and phrases on the spot! What's the best way of memorizing your new Korean vocabulary than doing it at the moment? Also, always make sure to drop on his comment section with his extra tips and/or special messages for you!
@jfromkorea
Here are your Korean mates, Jay & Jacob! Learn from these Korean locals in both Seoul and Busan dialects. Better be equipped with your Busan vocabulary if you want to visit the seaside! Learning a plus 1 is more fun!
@koreanwithjo
It can be confusing, sometimes frustrating, on how to start learning a language. Fret not! Jo gives out free TikTok study guides on how you can learn Korean!
@mikee.misalucha
Let's go local! Mikee here wants to be your Korean language study buddy! Her lessons are in tagalong and English before translating to Korean. You might also gain a new Kpop fan friend!
@soo_korean
Your friendly K-edu idol feeding you cute contents in learning Korean! She's a multilingual and a licensed Korean teacher as well. Also if you can understand French, she translates it into Korean.
@chrissaem
If you're on the advance side, try to visit Chris's account. He speaks mostly in Korean and translates it in English. You can check your fluency in the Korean language as you enjoy watching his videos!
@koreanhoon
He teaches Korean with his entertaining skits as examples! You can try to re-enact his dramatization if you don't have someone to practice your vocabulary with.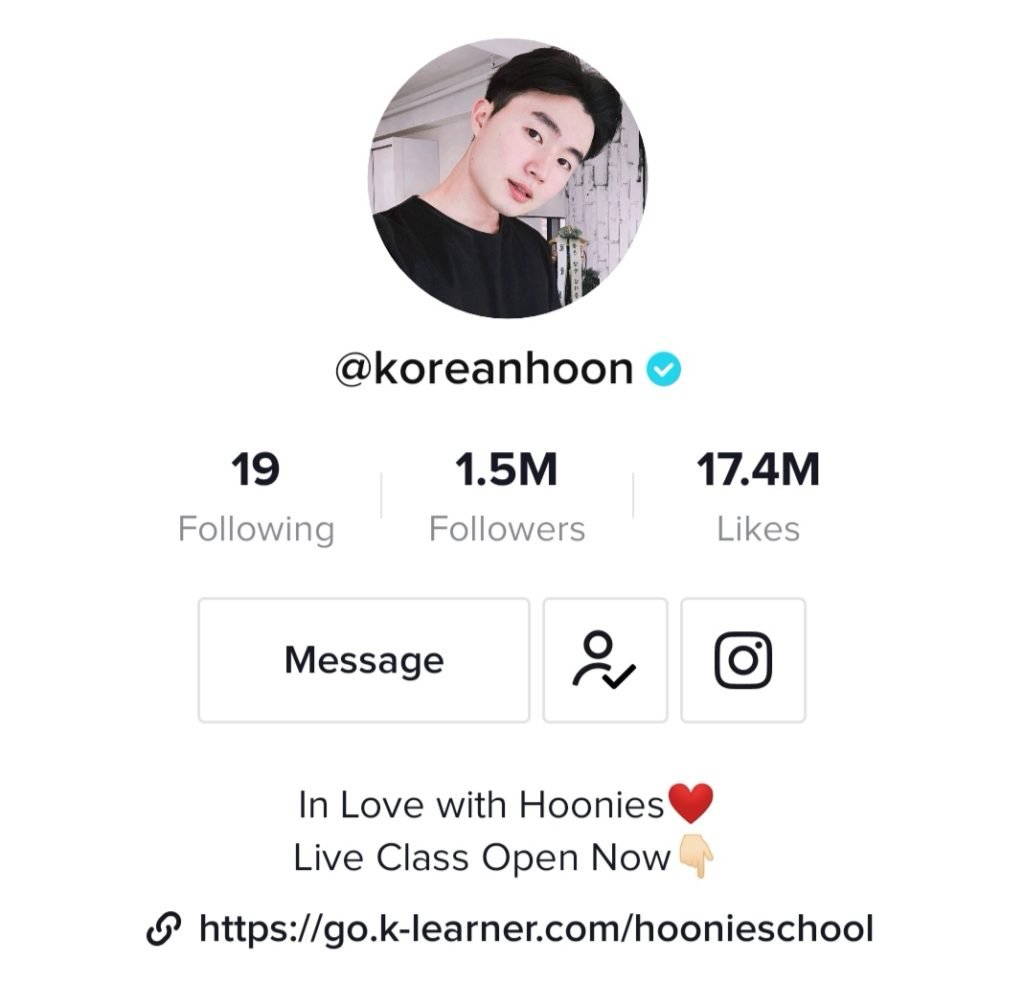 These content creators are here to help you enhance what you know about the Korean language or simply help you get started. At the end of the day, do what works best for you! Make time for research and memorization then practice it! Be confident and sooner you'd find yourself speaking and conversing in Korean! Fighting!
Let us know if you've been following them already or you have other amazing sources of learning in TikTok!
Here are some useful tips to get you started learning Korean while on TikTok:
Use these following hashtags to easily see people from all over the world who are into the Korean Language. #tiktokedu #edutok #learnontiktok #learnkorean #koreanlanguage #koreanlesson
Do duet, stitch, or react on their videos to review what you've learned. Keep practicing! Try one now!
Don't forget to like, comment, share, and follow them on TikTok. Check out their other platforms as well to show appreciation!
Follow > @kpopconph < on tiktok for fun KPOP CONTENTS!
The Philippine KPop Convention Inc. social media platforms:
www.philippinekpopconvention.com
Facebook: facebook.com/philkpopcomm/
Twitter/Instagram/TikTok: @kpopconph