Just Me ()I-DLE, 2022 (G)I-DLE World Tour in Manila – After a concert was announced first last January, 2020. (G)I-DLE was set to embark on their world tour but then the global pandemic happened and the group had to cancel the said tour. But PH Neverlands' wait is finally over as (G)I-DLE took the stage for the first time in Manila for "Just Me ()I-DLE", 2022 (G)I-DLE World Tour.
The members of (G)I-DLE, Soyeon, Minnie, Miyeon, Yuqi and Shuhua, opens the show with "Oh my god", their title track from their mini-album "I trust", signaling the fans' wait is definitely over.
The show continues with "VILLAIN DIES", "LATATA" and "Blow Your Mind".
The group definitely knows how to hype the crowd as they sang all their hits from beginning til now like "Senorita", "DUMDi DUMDi", "HWAA", "LION", "HANN" which they also prefer on another version just for this concert tour. The group also performed K/DA's POP/STARS which was originally sang by members Soyeon and Miyeon along with Madison Beer and Jaira Burns for 2018 League of Legends World Championship. A surprise to be sure. But a welcome one.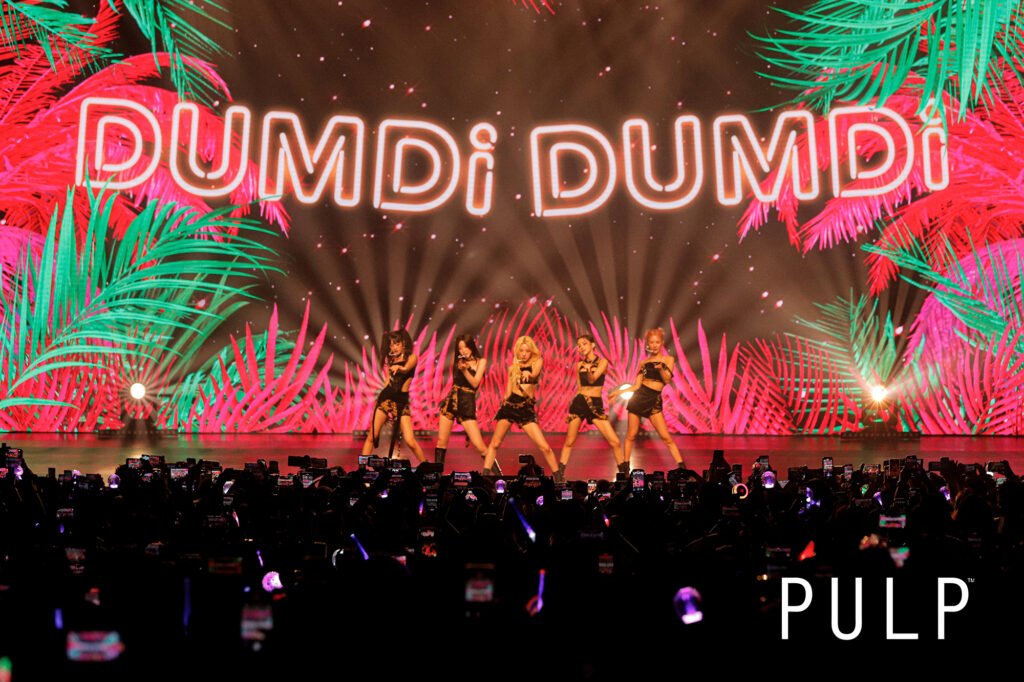 The group wrapped up their initial set with their latest hit, "Tomboy", which hypes up the crowd even more.
During their encore, the girls closes the show with "Polaroid" which saddens the fans as it will be their last for the concert but also makes them look forward to the day when (G)I-DLE and PH Neverlands see each other again on stage.
The members promised everyone that this concert will not be the last but will only be just the beginning of their tours in the Philippines and will definitely include it on their next tour.
The show is definitely a pleasure to watch may you be a NEVERLAND or fan of a music as a whole. We definitely can't wait for (G)I-DLE to visit Manila again.
Thank you so much PULP Live World for the media invitation.