The "GOT7 tingi" continues as Park Jinyoung, the group's lead vocal, stopped over the country to hold his first fan concert at the New Frontier Theater last February 26, 2023.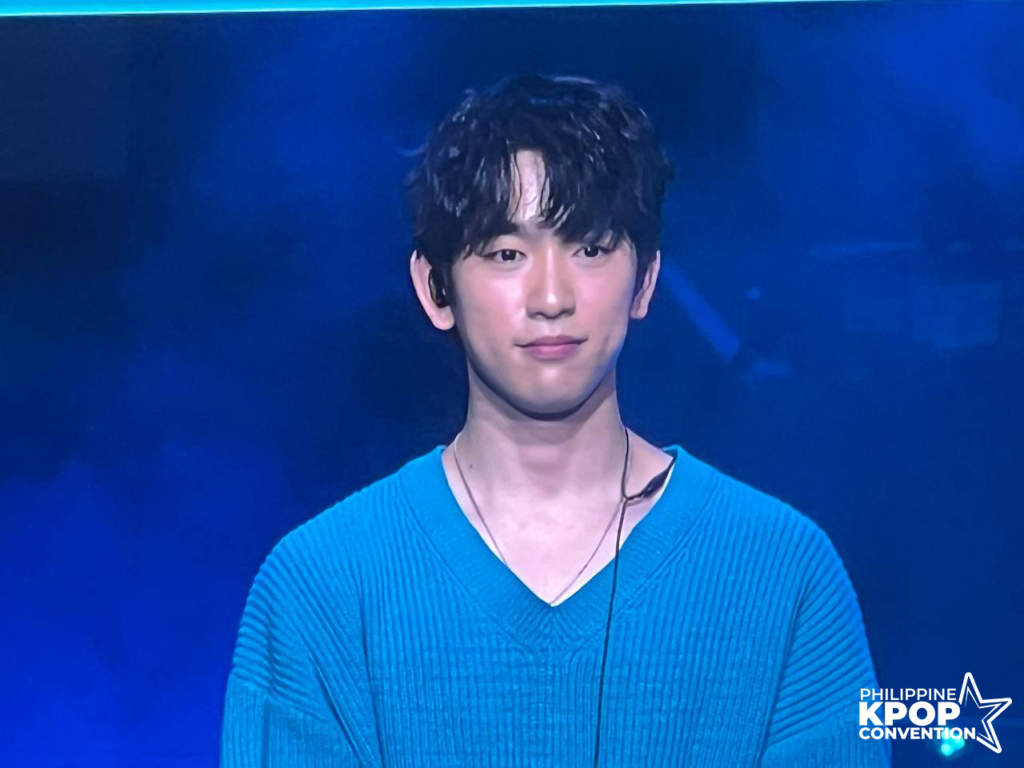 Here are some moments that the Filipino Ahgases shared with Jinyoung that day!
Jinyoung performs his new album "Chapter 0: WITH"
Released last January 18, 2023, Chapter 0: WITH is Jinyoung's first solo mini album wherein he had written, composed, and produced all 5 songs such as Cotton Candy, which is the title track, Animal, Letter, Our Miracle, and Sleep Well to which he performed everything in the fan concert. He also shared some difficulties that he experienced while creating and preparing this album since 2 years ago. "It's the first time I sang the whole song, the whole part. I was worried because I was alone without the members," he said.
Throwback with JJ Project and GOT7 songs
In his 11 years of being a JJ Project and GOT7 member, he made sure to surprise the fans with a dance medley of their songs such as Coming Home, Bounce, A, Just Right, Hard Carry, and You Calling My Name.
Park Jinyoung as an Actor
The fans got to know him better through the segment titled Actor Park Jinyoung wherein he will be sharing anecdotes of the characters that has played depending on the keyword.
The first keyword which was "Aspiring Actor" pertained to his character Han Jae Hyun in the drama "When My Love Blooms". Park shared that he related to this character and it has helped him to be who he is now. He also showed how he did the famous tap dance scene in the drama.
The second keyword, "Baby Prosecutor", represented his role in hit, thrilling drama, "The Devil Judge". Since it was situated in a very fictional environment, he was asked which superpower would he like to have if he was given the chance to which he replied with teleportation.
The next keyword was "Tumingin sa Labas ng Bintana" (Look Outside the Window) which talked about his recently released movie, "A Christmas Carol". In this movie, he portrayed two persons who were Il-Woo and Wol-Woo which were twins. He also pointed out how it was difficult as the characters were really different from each other.
The last keyword, "Guilty Person B-A-B-I", refers to his character "Yoo Babi" in the drama "Yumi's Cells". His character gained a lot of attraction as his chemistry with co-star Kim Go Eun bursted throughout the season. While some people are saying that Jinyoung and Babi are really alike, he joked that their only similarity is their visuals.
Jinyoung's Moments in Photographs
In this segment, he shared 4 pictures that had a lot of meaning to him. The first picture being his photo taken by one of his members, Yugyeom, during their music video shooting. He shared how he was always the one taking pictures and how he had only a few pictures taken by them which made this photo more meaningful to him. The next photo showed him wearing a soldier uniform which was taken by a staff during his drama shooting. He also hinted his enlistment as he said "See you soon" while facing his picture flashed on screen. The next photo was taken by his friend during early 20s while he was applying for the college of acting. The last photo that he shared was taken in Jeju Island wherein he said that the statue looked hip which was the reason why wanted to have his picture taken with it.
Fan interactions with Jinyoung
The whole New Frontier Theatre was filled with cheers and screams as Jinyoung showed his love to the fans through his fan services and interactions with them. In between segments were different events that Jinyoung has prepared for the attendees such as taking a polaroid picture on stage with him, receiving a personal handwritten message in a scroll, and handing out of signed merchandises such as postcard, album, tumbler, and hoodie. Aside from these, one notable moment was when a fan boy of the idol shouted "Saranghae" (I Love You) and Jinyoung shouted "Nado" (Me too) back to the fan. It was truly a moment to remember.
Presented by PULP Live World, "Rendezvous: A Secret Meeting Between You and Me" is truly a success and an event to remember by the Filipino Ahgases.
Article Submitted by: Cyrille Estapia